My books (all available in eformat only) are: Lady of the Stars, Pumpkinnapper, Mistletoe Everywhere, Gifts Gone Astray, An Inheritance for the Birds, A Similar Taste in Books, A Mutual Interest in Numbers, A Distinct Flair for Words, A Gift from the Stars, Goosed! or A Fowl Christmas, and Lord Lovely.

My books are available at Barnes and Noble, Amazon, Kobo, iBooks, Smashwords, Overdrive and Inktera, among others.

See my Catalog page for the complete list of buy links.

Newsletter signup here.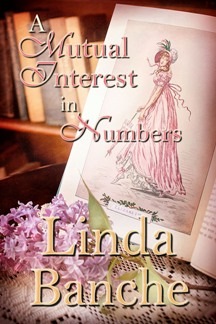 A MUTUAL INTEREST IN NUMBERS BUY LINKS: books2read.com/u/bpGE8X
Love and the Library--A celebration of the beginnings of love wherein four Regency gentlemen meet their matches over a copy of Pride and Prejudice at the library.

BLURB:

A Mutual Interest in Numbers, Love and the Library Book 2: Ellen and Laurence

Lightning doesn't strike in the same place twice. Does it?

Regency gentleman Mr. Laurence Coffey doesn't care for libraries and novels. His interests run to steam engines and mathematics. But his friend found the lady of his dreams at the library over a copy of Pride and Prejudice. Laurence yearns for a lady of his own, one of wit and cleverness as well as beauty. And while he doesn't expect his friend's luck, visiting the library can't hurt.

Miss Ellen Palmer enjoys mathematics, but, unfortunately, many men frown on bluestockings. She loves the library and its mathematics books as well as its novels, especially her favorite, Pride and Prejudice. How she would like to find her own Mr. Darcy. Perhaps someday, somewhere, she can discover a man who wants an intelligent woman.

At the library, they both reach for a copy of Pride and Prejudice at the same time. Can their mutual interest in numbers--and this particular novel--make their dreams come true?

A sweet, traditional Regency romance novella, but not a retelling of Pride and Prejudice. And there's a duck. Quack.

EXCERPT:

Laurence pushed aside a copy of Byron's The Corsair and then curled his lip at a volume of sermons. Gads, sermons on Sunday were enough for anyone.

He set the sermons aside to reveal the book beneath. Pride and Prejudice. The novel that had brought his friend his lady.

Could this book somehow help a man find his love? He extended his hand toward the tome...

A gloved feminine hand, also reaching for the novel, bumped into his. "Oh, I beg your pardon." The voice was soft and musical.

He jerked upright. "No, I beg your pardon." The same extraordinary blue eyes that had almost knocked him flat a moment ago threatened to do so again. And he wouldn't even care.

As if he were under the effect of Mr. Mesmer's animal magnetism, he waved in the general direction of the book. "Please, be my guest." Take the book. Take me.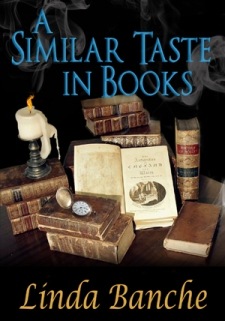 BLURB: Love and the Library Book 1, Clara and Justin. Pride and Prejudice has always brought lovers together, even in the Regency.

Justin has a deep, dark secret—he likes that most despised form of literature, the novel. His favorite novel is Pride and Prejudice, and, especially, Miss Elizabeth Bennet. Intelligent, lively, fiercely loyal Miss Elizabeth. How he would love to meet a lady like her.

Clara's favorite novel is Pride and Prejudice and Mr. Fitzwilliam Darcy. Intelligent, steadfast and willing to admit when he is wrong. Can such a splendid man exist? And can she find him?

One day in the library, they both check out copies of their favorite book. When Justin bumps into Clara, the magic of their similar taste in books just might make their wishes come true.

A sweet, traditional Regency romance novella, but not a retelling of Pride and Prejudice.


EXCERPT:
With a curt nod tothe officious clerk, Justin gathered up his package and stepped back. He collided with the person next in the queue. "I beg your par—"

Before him stood the loveliest lady he had ever seen. She was short and willowy, her dark pink muslin walking dress emphasizing every slender curve. Deep brown curls peeped from thesides of a gauzy matching pink bonnet to frame an oval face. Her skin was creamy, her nose straight and proud. https://books2read.com/u/4AgxjN


Miss Elizabeth Bennet! The lady of his dreams! His jaw sagged.

"No harm done,sir." The vision lifted a shapely dark eyebrow. "If I may reach the clerk?" Merry chocolate-colored eyes twinkled up at him and sweet rosy lips dimpled in an amused arch of a grin. A whiff of lilac perfume, delicate as the lady, wafted toward him.

He snapped his mouth shut with an audible click. "Oh, sorry." Damn him for gaping like the veriest fool. Hugging his package to his chest, he stumbled away from the young lady and the plainly dressed woman, most likely her maid, who stood beside her. The maid flashed a grin as if she knew every one of his admiring thoughts.

He bumped into the table by the counter, and pain lanced through his elbow. Cradling his bundle with one arm while rubbing his throbbing forearm, he pretended to study the list ofnew books on the table, but kept his gaze fixed on the young lady. She was exactly as he had imagined Miss Elizabeth Bennet.

Who was she? And how could he make her acquaintance?



AN INHERITANCE FOR THE BIRDS Part of the Love Letters series.

BUY LINKS: Currently unavailable

BLURB: Make the ducks happy and win an estate!

Mr. Christopher "Kit" Winnington can't believe the letter from his late great-aunt's solicitor. In order to inherit her estate, he must win a contest against her companion, Miss Angela Stratton. Whoever makes his great-aunt's pet ducks happy wins.

A contest: What a cork-brained idea. This Miss Stratton is probably a sly spinster who camouflaged her grasping nature from his good-natured relative. There is no way he will let the estate go to a usurper.

Angela never expected her former employer to name her in her will. Most likely, this Mr. Winnington is a trumped-up jackanapes who expects her to give up without a fight. Well, she is made of sterner stuff.

The ducks quack in avian bliss while Kit and Angela do their utmost to make the ducks--and themselves--happy.

A sweet, traditional Regency romance.

EXCERPT:

Yawning, he shut the door behind him. Enough ducks and prickly ladies for one day. After dropping his satchel by the bed, he dragged off his clothes and draped them over the chair back. He dug a nightshirt from the valise and donned the garment before he blew out both candles.

Bates had already drawn back the bedclothes. The counterpane was soft under Kit's palm, and covered a featherbed. He grinned. By any chance, had they used the down from the pet ducks to stuff the mattress and pillows?

After tying the bed curtains back, he settled into the soft cocoon and laced his fingers behind his head. Tomorrow, he would have it out with Miss Stratton about the steward's residence, but that was tomorrow. He fluffed up his pillow and turned onto his side…

"QUACK!"

A bundle of flapping, squawking feathers exploded from the depths of the covers and attacked him. Throwing his arms over his head for protection, Kit fell out of bed. He scrambled to his feet and bolted for the door, the thrashing, quacking explosion battering him. A serrated knife edge scraped over his upper arm. "Ow!" Batting at the avian attacker with one hand, he groped for the latch with the other.

The door swung open. Miss Stratton, her candle flame flickering, dashed into the chamber. "Esmeralda, you stop that right now!"

The feathered windstorm quacked once more and, in a graceful arc, fluttered to the floor.

Kit lowered his arms and gave a mental groan. A duck. He should have known.


An Inheritance for the Birds REVIEWS

5 Stars from Lindsay Townsend (The Snow Bride)
"I read the novella in a single sitting, smiling and laughing out loud at times. The romance is...tender and realistic, with a lovely subplot of a romance for Angela's companion. Not to be missed." Full review here.

4 out of 5 (Lovely Rose) from Laci at Romancing the Book

"I got the happily ever after that I was hoping for with not only the two main characters, but two of the supporting characters as well. Add to that a mystery and the whacky ducks, and this is a book that I would read again and definitely recommend to anyone who is looking for a well-written book that's short, sweet, and humorous." Full review here.4 out of 5 at Long and Short Romance Reviews "This story is full of unpredictable twists and turns. Quirky events and wry humor frequently lighten and speed events along… Conversations, like fowl behavior, were believable and often hysterical. Descriptions were exceptional, and wonderful for setting the mood… Characters, events, and setting were completely engaging and delightful - yet deliciously surprising…Fans of the English historic setting with the classic romance will really enjoy this one. Everything about this one is "right as a trivet"." Full review here.4 out of 5 from Mac at Two Lips Reviews
"…a delightful and funny story… Ms. Banche makes the reader laugh and sigh with delight, while reading her most entertaining and lovely tale. AN INHERITANCE FOR THE BIRDS will brighten any reader's day." Full review here.

Colleen Snodgrass at Nights and Weekends
"...whimsical and romantic and altogether charming...I really enjoyed this book—much more than I originally thought I would. The inheritance might have been for the birds, but this book certainly isn't!" Full review here.

GIFTS GONE ASTRAY

BLURB:

A gift is a wonderful surprise. Or maybe not.

At the Earl of Langley's family gathering, everyone receives a gift, including the servants. Tutor Stephen Fairfax expects a small token, but the present from family member Mrs. Anne Copely, the widow who has caught his eye, is a dream come true.

Until he opens it. What a gift! How did that demure lady acquire such a book? And she wants to "study" the positions in it with him? If he accepts her offer, tempting as it is, he could lose his job.

Anne has no idea why Mr. Fairfax is in such a flutter. Her present is a simple book of illustrations. The subject interests them both, and she would like nothing better than to examine the book—and Mr. Fairfax—more closely.

EXCERPT:
She glanced at the mantel clock. "Oh, look at the time! I must return to the drawing room. So much to do before the family party tonight. But, before I leave..." She swallowed. "We had some trouble with the gifts today. Yours went missing. I apologize—"

"But I received a gift. Someone left it outside my door."

"Thank the stars." She pressed her hand to her bosom.

Stephen's gaze followed her hand, and his throat dried.

"I worried your present was lost."

She worried about me. Capital! He tore his attention from her breasts and lifted his head. "I have not yet unwrapped it. A book, I take it?"

"Yes. The volume belonged to my husband. He was a scholar, and that book was one of his favorites. Mine, too. We spent many happy hours enjoying it." Another dazzling smile curved her lips. "I selected it with you in mind."

His pulse thumped. I have a chance. "You flatter me with your consideration."

"My pleasure." She flashed another of her heart-stopping smiles. "As much as I long to, I will not ruin the surprise by telling you what the book is." She smoothed her face into a blank stare, but her glorious chocolate eyes twinkled.

So, she wanted to play games. He gave an inward smirk. He would love to play games of a different sort. But he would settle for a guessing game. For now.

Gifts Gone Astray REVIEWS

The Romance Studio -- 5 Hearts out of 5 from TJ
"A truly wondrous tale of gift-giving, misunderstandings, and unexpected love. There were blushing beauties, scholarly studs, nefarious schemers, mischievous children, and kindly uncles all wrapped in Ms. Banche's prim and proper Regency prose, that once opened revealed a sweetly racy story that was perfect. The writing was vivid and captured the time exactly."
http://www.theromancestudio.com/reviews/reviews/goneastraybanche.htm

5 stars from Lindsay Townsend (To Touch the Knight)
"Gifts Gone Astray by Linda Banche is a delightful romantic comedy of misunderstandings, ghastly relations (old and young) a sinister suitor and two very different books sent as gifts to the 'wrong' people." Review here.


4 out of 5 stars from The Romance Reviews (Contains spoilers)
"Linda Banche's new novella, GIFTS GONE ASTRAY, is a charming Regency love story, which I enjoyed very much...so put your feet up for a few hours and enjoy!"
Review here

4 out of 5 stars from Romance Writers Reviews (Contains spoilers)
"Interesting book" Review here.


3 Stars from RT Book Reviews (Contains spoilers)
http://www.rtbookreviews.com/book-review/gifts-gone-astray
"A sweetly written historical romance. The story is about two lonely people trying to fit into Regency England's strict societal structure, but not finding a place they feel comfortable until they meet each other." Review here.

MISTLETOE EVERYWHERE

BLURB:

A man who sees mistletoe everywhere is mad--or in love.

Charles sees mistletoe. Not surprising, since he's spending Christmas at Mistletoe Manor. But why does no one else see it? And why does it always appear above Penelope, the despised lady who jilted him after their last meeting?

Penelope wants nothing to do with the faithless Charles, the man who cried off after she accepted his marriage proposal. But he still stirs her heart--and he stares at her all the time. Or rather, he stares at the empty ceiling over her head…What does he see?

According to folklore, mistletoe is the plant of peace. Can Penelope and Charles, so full of hurt and anger, heed the mistletoe's message and make peace?

A sweet, traditional Regency romance.

EXCERPT:

After Charles had heaped his plate with more food than he wanted, he took one of the empty chairs at the table bottom, as far from Penelope as possible.

His tensed muscles eased as he joked with his friends. Smythe made a comment and Charles turned to answer. He caught sight of Penelope…and a monstrous bunch of mistletoe over her.

"Gordon? What is it?" Smythe swiveled in the direction Charles was staring. He looked up and down, and from one side to the other. "I say, with your mouth hanging open like that, you must see something spectacular, but I'm damned if I know what it is."

With an audible click, Charles clamped his jaw shut. "I thought I saw…" He forced his gaze back to his companion. "Nothing. I imagined I saw mistletoe."

Smythe's eyebrows rose. "Mistletoe?"

"Yes. The house is named 'Mistletoe Manor', so the place is filled with mistletoe decorations. Pictures, wall hangings, ceiling trim, whatnot."

"Indeed." Smythe's eyebrows rose higher. "That 'mistletoe' you saw is over Miss Lawrence. Lovely little filly." His lips curved into a knowing grin. "My jaw dropped the first time I saw her, too."

Charles stiffened. "I was not looking at Miss Lawrence. I believed I saw mistletoe over her."

"'Mistletoe'." Symthe's grin widened. "Of course."


Mistletoe Everywhere REVIEWS:

From Marissa D at Sizzling Hot Books - 5 hearts out of 5
"Mistletoe Everywhere is fast paced and keeps us involved with the characters. I was happy to see these happy-for-everyone endings and the warm fuzzy I was left with."
http://www.sizzlinghotbooks.net/2010/12/mistletoe-everywhere-by-linda-banche.html

Book Wenches - 4.25 out of 5
"Ms. Banche paints vivid pictures in the mind of the reader, and I was entranced by her Regency world. I find her storytelling highly entertaining."

http://www.bookwenches.com/october10reviews.htm#649762631

Penelope's Romance Reviews – A (contains spoilers)
"This story is well-written, whimsical and has a lovely and satisfying ending."

http://www.pennyromance.com/2010/11/reading-update-red-bearded-heroes-blue.html

Fall in Love with Books - Highly Recommended
"A short, sweet and simple Regency love story that hits the right spot for this holiday season. Highly recommended!"
http://www.fallinlovewithbooks.com/2010/12/thoughts-on-mistletoe-everywhere-by.html

From Audrey at Night Owl Reviews- 3.5 stars of 5
"The quick pace of the story makes it a joy to read, and the many times the plot is so tickling funny as to force out-loud chuckles add to the story's allure."http://www.nightowlreviews.com/nor/Reviews/Audrey-reviews-Mistletoe-Everywhere-by-Linda-Banche.aspx

Long And Short Romance Reviews--3 books out of 5
"If you enjoy holiday romance, Regency romance, or just a good olde fashioned romance, look no farther than Mistletoe Everywhere."
http://longandshortreviews.blogspot.com/2011/01/mistletoe-everywhere-by-linda-banche.html

PUMPKINNAPPER was a finalist in the 2011 EPIC eBook Awards Competition in the Historical Romance category.

Temporarily unavailable

BLURB:
Let me tell you a tale of a love triangle: man, woman and goose. Join the fowl frolic as Henry the man and Henry the goose spar over heroine Emily's affections while they try to capture the foul (or is it fowl?) pumpkin thieves.

Pumpkin thieves, a youthful love rekindled and a jealous goose. Oh my!

Last night someone tried to steal the widowed Mrs. Emily Metcalfe's pumpkins. She's certain the culprit is her old childhood nemesis and the secret love of her youth, Henry, nicknamed Hank, whom she hasn't seen in ten years.

Henry, Baron Grey, who's never forgotten the girl he loved but couldn't pursue so long ago, decides to catch Emily's would-be thief. Even after she reveals his childhood nickname--the one he would rather forget. And even after her jealous pet goose bites him in an embarrassing place. Oh, the things a man does for love.

A sweet, traditional Regency romance.

EXCERPT:

"Emily, even with Henry, formidable as he is--" Hank glared at the goose. The goose glared back. "--you need protection. I will send over some footmen to guard the place."
"No. Turnip Cottage belongs to Charlotte's husband. What will the townspeople think, with Baron Grey's servants about my house?"
Her refusal increased his fury. The sight of her hand on that damned goose's head didn't improve his mood, either. He balled his fists as his patience thinned and something else thickened. "I'll find you a guard dog. You must have some protection out here all alone."
"But I have Henry." She patted the goose's head and the bird snuggled into her hand. Again.
Heat flooded Hank, part desire for Emily's touch, and part desire to murder that damned goose, who was where he wanted to be. His insides groaned. "Very well, then, you leave me no choice. I will help you catch the culprits."
"But--"
He changed his voice to the voice that either melted a woman or earned him a slap in the face. "Who knows, mayhap we would enjoy ourselves as I lie in wait with you." I would love to lie with you.
Her eyes widened. Had she understood the innuendo?
"I cannot stay alone with you, and you know it," she said, her voice severe.
"You are a widow in your own home and no one will see. I will make sure of it."
"No." She marched back into her cottage and slammed the door. Henry smirked and waddled away.
Hank grinned. He would be back, whether she liked it or not.


Pumpkinnapper REVIEWS:

Classic Romance Revival - 5 wings
"From its amusing, explosive opening in Lindsell, England in 1816, Linda Banche's delicious Pumpkinnapper kept me enthralled." Review here.

LASR 4 1/2 Books "It's a Regency era All Hallows Eve tale full of hilarity, a dashing hero and a darling heroine, a nuisance of a goose and possibly a spirit or two. What's not to like?" Review here.

Penelope's reviews (A-) "I totally enjoyed this funny, extremely well-written and well-characterized story." Review here.

Seriously Reviewed/Sweetly Reviewed - (Story: 7.5, Presentation: 9, Total: 16.5 out of 20)
"Goose me again! Too cute!!! I laughed so hard I thought I was going to embarrass myself in my living room :)" Review here.

Night Owl Reviews 3.5 hearts - contains spoilers
"The Pumpkinnapper is a fun quick story with a dash of supernatural thrown in to keep things lively." Review here.

Reviews by Martha's Bookshelf (4.0 out of 5.0)
"This was a wonderfully sweet quick read! I really enjoyed it!" Review here.

LK Hunsaker, Literary, Artsy, and Indie "This 75 page novella is charming, funny, romantic, lightly sensual, slightly suspenseful, and a very enjoyable read."

VoxxyLady at Writing.com
"Banche's novella is quaint and funny, sweet and romantic, without being gushy or detailed. HEA-seeking romance lovers will enjoy this one."
http://www.writing.com/main/books/entry_id/683396

LADY OF THE STARS, my very first book, was a finalist in the 2010 EPIC eBooks Awards Competition in Science Fiction Romance. Also a finalist in The Romance Reviews (TRR) 2010 Best Book in Fantasy/Paranormal.

BUY LINKS: http://books2read.com/u/4EWxLO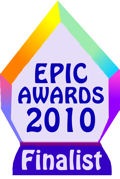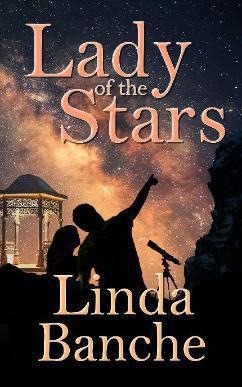 BLURB:

A legend spanning time and the man and woman caught in it.

Caroline knows something is wrong the instant she steps from her holiday cottage into that unusual gazebo with two doors. But when a man she knows she will never see again appears outside the gazebo, she flings caution aside and plunges through the back door, crashing into the man--and 1817.

A voyage through time? Impossible. Richard refuses to believe the strange woman's outlandish tale. Still, the lady is lost and alone, and he helps the stranded wayfarer.

But as attraction flares between these two lonely people, Richard's family legend grinds to its ultimate fulfillment--will it bring them together, or tear them apart forever?

EXCERPT:

Caroline followed him into the room she knew was the kitchen and he stepped up to the banked fire.

Fire? Where were the stove and refrigerator? And all the chrome and stainless steel of the ultramodern kitchen she had seen only this morning? This kitchen contained a scarred wood trestle table with several chairs pushed under it. Pots and pans hung on wall racks and reflected the dim firelight. A cupboard stood against the far wall, next to a sink with a pump. A pump?

With shaking hands, she set the lantern on the table and pulled out one of the chairs. She was in trouble, very deep trouble.

As she sank into the chair, she turned her stunned attention to her host.

Unaware of her gaze, he busied himself at the fireplace. His back to her, he placed the candelabrum on the mantle above the hearth, then drew the fire screen to the side of the grate. Dropping onto his haunches, he pulled several logs from the nearby basket, then arranged the wood in a neat pile on the smoldering embers. Almost at once, the flames blazed to full roaring life.

Silhouetted against the light, he straightened, replaced the screen, then removed his hat and tossed it on the table.

Her jaw dropped. Good heavens, the aggravating man was gorgeous. Tall and slim, his broad shoulders tapered to narrow hips and long legs. But where had he found that outlandish outfit? He wore a top hat, out here in the middle of nowhere. His shirt collar was turned up and he wore a huge white tie. And his waist-length, double-breasted jacket had tails, like the one an orchestra conductor wore. Muddy black boots with the tops turned down came up to his knees. Skintight trousers, or were those breeches--of all things?--emphasized every well-formed muscle.

Now if his face matched his form . . .

What was she thinking? She hadn't felt anything for any man in a long time. Not since . . .

He turned, and for the first time that night she fully took in his face. She gasped. Had she seen a ghost through the gazebo's back door? "Richard?"

Puzzlement spread over those chiseled features she now saw only in her memories. "How do you know my name?"

Lady of the Stars REVIEWS:

Romantic Times Book Reviews - 4 stars (June 2009) "This is a quick read and a delightful short romance. The time-travel aspect is well done, and the characters are nicely fleshed out. The ending brings everything to a comfortable and relatively believable conclusion."

Review here. Contains spoilers.

Hibiscus at LASR gave Lady of the Stars 4 1/2 Books

"Their mutual love for one another was a natural development."

Review here. Contains spoilers.

Mary M. Ricksen, reader and author of Tripping Through Time

"I just finished reading Lady of The Stars, and I loved it! Linda Banche has written an engrossing story that I could not put down until I had read the whole thing. Husband bellowing, dogs barking, doorbell ringing, I couldn't stop. Caro and Richard were meant to be, in the past and in the present. I loved this romance and want the author to give me more! Time travel is my favorite and I have read them all. This is time travel romance at its very best."

Sal at Two Lips Reviews (contains spoilers) "I found the story sweet and delightful." A Two Lips Reviews Recommended Read

5 stars from Stephanie Burkhart, author of The Count's Lair

"Banche's love scenes are sensual and tasteful…What I enjoyed the most was how Banche wove the elements of suspense, time romance, and romance together. I was on the edge of my seat wanting to know what was coming next."http://www.goodreads.com/review/show/158219627

Delle Jacobs at WRDF "The most important part of a romance- the romance- was marvelous."

Colleen Snodgrass at NightsandWeekends.com (contains spoilers)

Reader reviews:

From Carol:
"I just finished Lady of The Stars. I loved it. Very charming love story and I loved the time travel. Loved Richard and Caro."

And from Nina:

"Wow!! What a wonderful story. I can see why it received four stars. Well deserved. The ending was priceless. Do you have any more?"

Copyright (c) 2008 - 2018 by Linda Banche